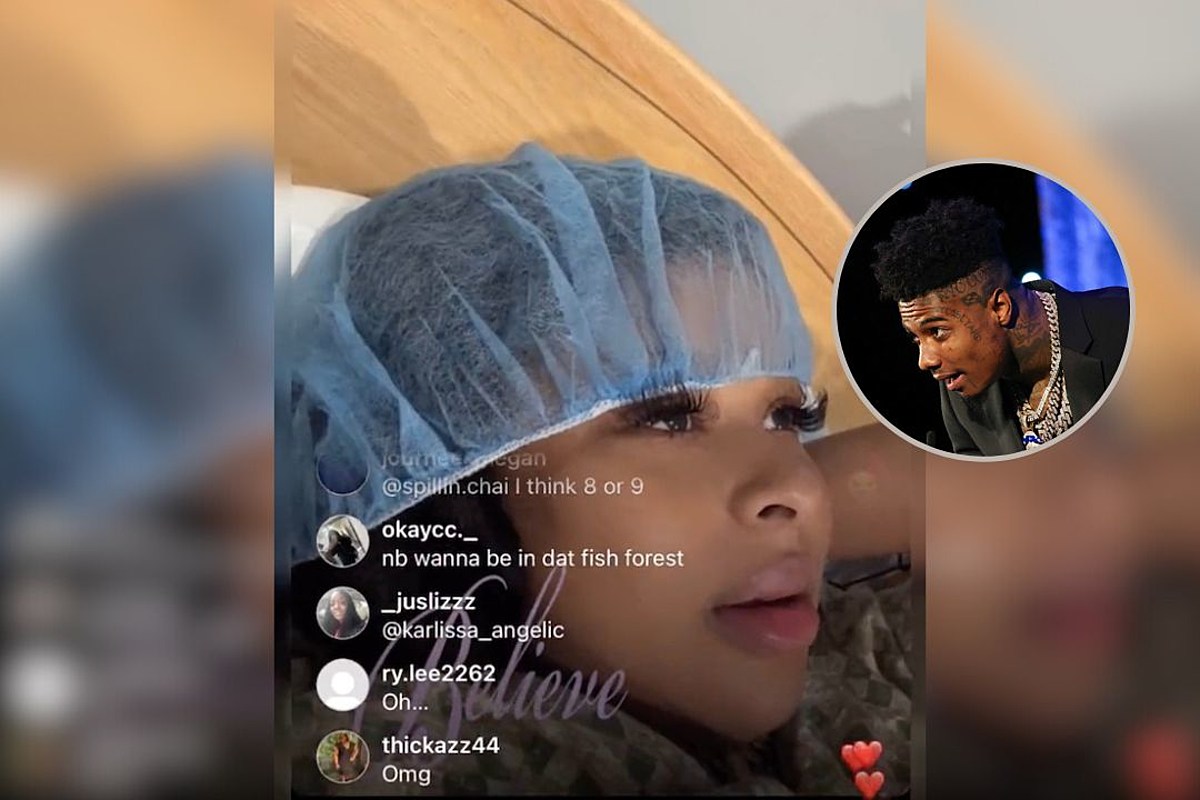 Chrisean Rock recently went on Instagram Live during labor with Blueface's baby
On Saturday (Sept. 2), Chrisean Rock jumped on her Instagram Live to inform her followers that she's in labor with Blueface's baby. In videos captured by gossip blog The Neighborhood Talk, the reality TV star is in the hospital as a nurse and midwife are attending to her.
In one of the videos, Chrisean informs the nurse that she's scared about pooping during the delivery. The nurse assures her that pooping is normal and they will clean it up. She also seems surprised that the nurse is touching her vagina, but the midwife calmly tells her that she is doing her job. "You know how cardiologists they do hearts, well we're laborers and deliverers we do vaginas," the nurse explains, as Chrisean lets out a big laugh.
In the second video, Chrisean reveals that her water broke two days ago but she thought her "p***y was wet." She then added that it was a slow leak. Later, the midwife informs Chrisean that she's four centimeters and they are going to wait until she's 10 centimeters before they begin to help her deliver the baby.
"I'm having fun," Chrisean says, "This is easier than I thought."
In short, Chrisean and Blueface's baby is coming soon. Last week, the couple revealed they are having a baby boy.
On a recent episode of Blueface and Chrisean Rock's reality TV show, Crazy in Love, the controversial couple finally sat down to look at the paternity test results for the baby Chrisean is carrying. Despite the Los Angeles rapper questioning whether the child was his for most of 2023, it looks as if the soon-to-be-born baby is his after all.
Watch the shocking paternity test reveal below.
Watch Chrisean Rock in labor on Instagram Live below.
See All of Blueface and Chrisean Rock's Tweets Aimed at Each Other

Author: Trent Fitzgerald
Source link