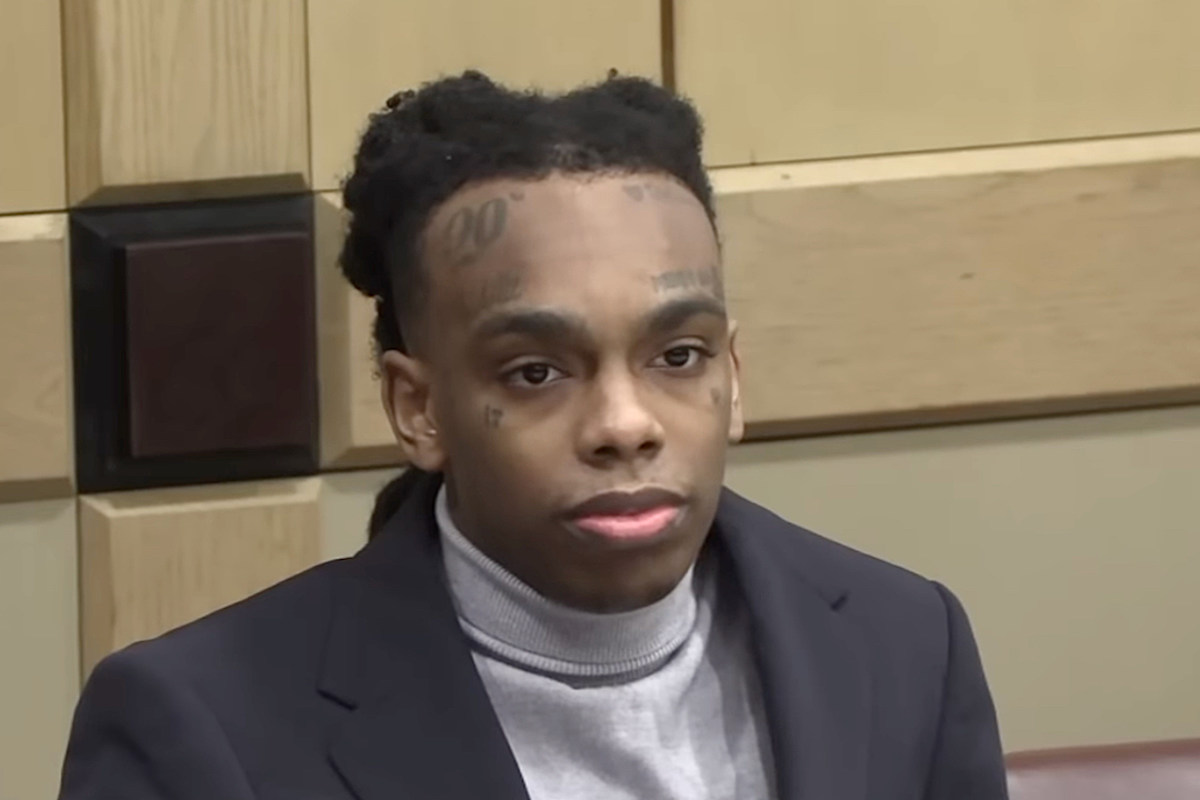 A juror who believed YNW Melly was not guilty in his criminal trial thinks the rapper was framed in his double-murder case.
A juror in the YNW Melly trial has come forward and revealed that she thinks the rapper was framed in his double-murder case. In an exclusive interview with the Sun-Sentinel that was published on Saturday (Sept. 2), the person, identified as juror #7, told the newspaper that a lack of evidence and conflicts in the evidence is what convinced her to render her verdict of not guilty in the YNW Melly trial.
As previously reported, a mistrial was declared in the double-murder case of YNW Melly on July 22, 2023. The embattled rapper was accused of murdering his best friends YNW Juvy and YNW SakChaser in October of 2018. The decision came after the jury was unable to come to a unanimous verdict.
The holdout juror, who asked not to be indentifed out of concern for her safety, said she was able to convince two other jurors to vote against conviction, leading to a 9-3 deadlock and subsequently a mistrial.
"I believe that he [Melly] didn't do it and it wasn't proved in court," she told the Sun-Sentinel. "This was a really bad situation of being framed. Melly was a very good person. He always tried to help out people around him."
Juror #7 said that most of the jurors wanted to convict, adding that the prosecutors' angle of Melly's gang ties as the reason why he would suddenly kill his best friends weighed heavily on most of the jurors' minds. Others saw it as racial profiling.
"This was not a matter of fact but a matter of race," Juror #7 explained, adding that Melly, YNW Bortlen and the victims are all Black and the lead police investigator and lead prosecutor were White. The lone dissenting juror, who is Black, stated that she felt the gang connection was weak.
The holdout juror also felt the prosecutors' mounting evidence of text messages that made it appear Melly was arguing with the victims over creative control and compensation for their work may have not come from Melly.
"I wasn't there, but I believe he was being framed, based on the text messages," she said.
XXL has reached out to YNW Melly's attorneys for comment.
Last month, YNW Melly appeared in court for a status hearing concerning his case. During the hearing, it was announced that Melly will be replacing one of his former defense attorneys, David A. Howard, with Jamie Benjamin, a veteran criminal defense attorney. He will join Stuart Adelstein and Raven Liberty who also represented Melly in the first trial.
The hearing also confirmed the date for the upcoming second trial. Initially set to start on Oct. 2, the trial was pushed back a week to Oct. 9. Meanwhile, YNW Bortlen's trial is scheduled to begin on Oct. 2.
Rappers Who Won Serious Legal Cases
Watch the latest news report on YNW Melly's legal case below.
See Why These 25 Rappers Are in Jail or Prison Right Now

Author: Trent Fitzgerald
Source link