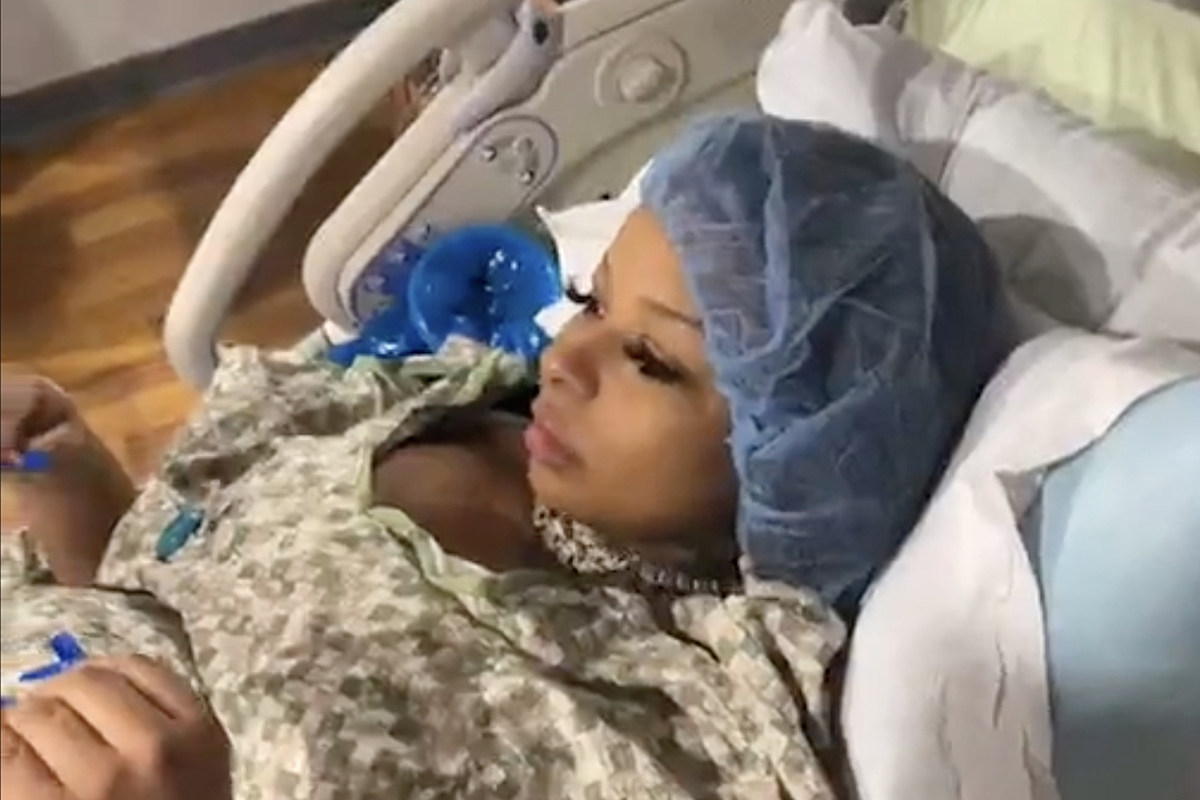 Last night, following the birth of her newborn baby, Chrisean Rock revealed the name of her baby with Blueface.
Chrisean Rock is a happy mother after delivering her newborn baby boy on Sunday (Sept. 3) on Instagram Live. The new mom shared the video of herself delivering her bundle of joy on her IG page, which you can watch below.
Additionally, the reality TV star revealed the name of her baby with Blueface in her IG Story. The post featured a photo of Chrisean in the delivery room with the caption: "Let's welcome my Baby boy Chrisean Malone named after his mommy [blue heart and shooting star emojis]."
Yes, Chrisean's real name is Chrisean Malone.
During her birth, one person that was visibly absent was the child's father Blueface. In a since-deleted tweet (captured by The Shade Room), Chrisean explained why she didn't invite Blue to the delivery.
"I simply ain't invite him I went to my city to have my child," she wrote. "None of you weird ass ppl ain't finna be around my son I'm all he got I'ma do everything I can to protect him from hate and jealousy or anything. His name is Chrisean and he will be loved n respected [100 emoji]."
Watch Chrisean Rock's deliver her baby and reveal the newborn's name below.
See 50 Unique Names Rappers Gave Their Kids

Author: Trent Fitzgerald
Source link