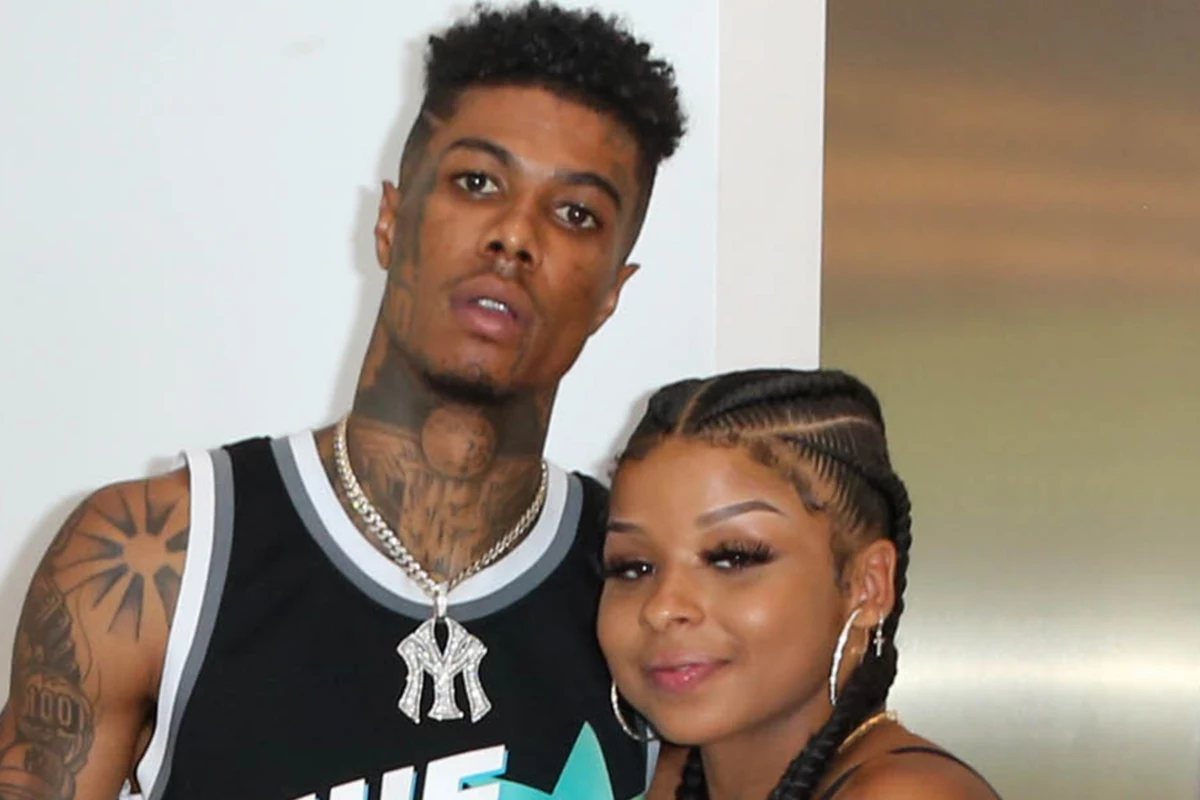 Blueface bashed his and Chrisean Rock's newborn son's name and said no thought was put into it on social media this week.
On Tuesday (Sept. 5), Blueface hopped on Twitter and shared some not-so-positive thoughts on his newborn son's name after claiming there was no thought put into it in a since-deleted tweet, which can be seen below. In the removed tweet below, Blue states that he feels bad for his son for being named after Chrisean. Additionally, he claimed that the Baltimore rapper impulsively came up with their newborn's name.
"I actually feel bad for my son at this point he's a junior to his mom," Blueface typed in the tweet below. "He don't gotta be named after me but atleast put some thought into it."
Blueface continued: "That was some quick last minute….what do you want to name him uhm just write down chrisesn Malone smh."
On Sept. 3, Chrisean Rock gave birth to her bundle of joy with Blueface. The reality TV star named her and Blueface's son after herself. The 23-year-old rhymer's full name is Chrisean Malone.
On Sept. 4, Blueface logged into Twitter and made several tweets about the mother of his other two children, Jaidyn Alexis, which can be found below. In the first tweet, Blueface told his many followers that Jaidyn Alexis is his most prized possession.
"Jaidyn is the prize," Blueface typed in the tweet below.
The following tweets find Blue talking about how Jaidyn's been loyal to him for a decade and why they broke up to begin with.
Blueface wrote: "Jaidyn left me when rock got Johnathans p***y tatted. That's the only reason for all of this…I was being a narcissistic thinking a female that left me must be dumb but I was the dumb one fr cuz instead of chasing after her I took someone else in thinking she could fill them shoes."
The rapper also mentioned how he's trying to turn over a new leaf since the birth of his newborn son.
"I'm just tryna make it right at this point cuz there is a baby involved an it's deeper then rap," Blueface penned in the tweet below. "An went further then it should have, but y'all won't let me smh Jaidyn don't like the conversation if it's not about me an her."
On Sept. 5, Chrisean Rock went on Twitter and aired her grievances with Blueface in a series of tweets. It's unclear if Chrisean was responding to Blue's tweet about their newborn son or the ones he created about Jaidyn Alexis.
In the tweet below, Chrisean declared that Blueface was throwing shots at her to promote an upcoming song. The rapper also claimed that Blueface will always spin the block for her before saying that their son will wait for Blue to be more mature.
"Stop the bitter s**t we kno you dropping another song soon I get it," Chrisean typed in the tweet below. "Let me heal fr. Stop trynna make something about another woman knowing u will Leave her any day for me [100 emoji]. Yo son will be waiting for his Dadddy to grow tf up [heart hands emoji]…s**t hurting you, but u can be a man about s**t.
In the next tweet, Chrisean Rock claimed that she left the Blueface's home empty-handed to avoid his negative comments.
"Johnathan let's go head up I don't care what u got going on the beef is between you and I," she wrote. "You include the other s**t for promotional reasons I left with nothing on purpose so u won't even be able to say it had something to do with MY MONEY. just go heal n love yo family properly."
Take a look at Blueface's tweet about his child with Chrisean Rock below.
See the Rappers Who Unsuccessfully Tried Changing Their Names

Author: Natalee Gilbert
Source link