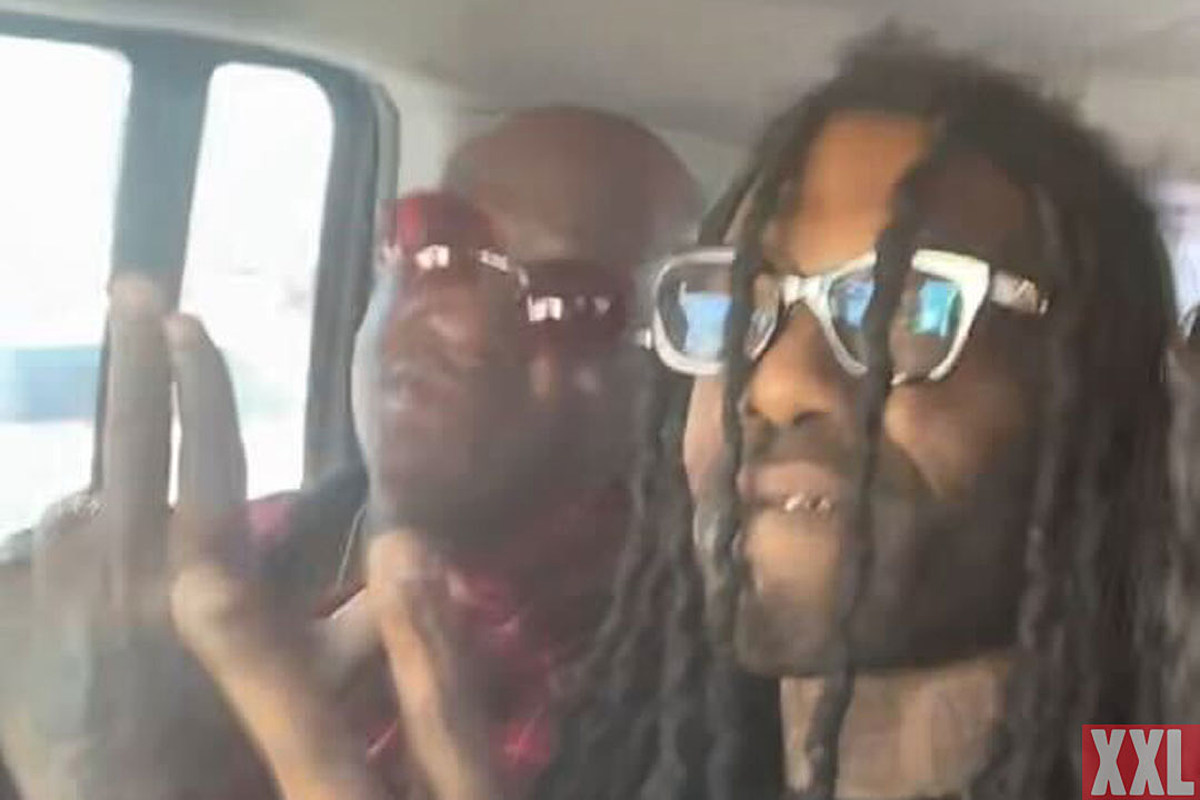 B.G., the founding member of Cash Money Records' Hot Boys, was released from prison yesterday after serving an 11-year sentence. Since then, B.G. has been busy catching up with his friends in the hip-hop community, and hopped on his Instagram Story to share welcome home messages from fans and others.
On Tuesday (Sept. 5), XXL confirmed that B.G. had been released from prison after being incarcerated for almost a decade. In 2012, Baby Gangsta, popularly known as B.G., was sentenced to 14 years in federal prison for gun possession and witness tampering. Once B.G. became a free man, Birdman hopped on Instagram Live and recorded himself greeting B.G. at what seems to be an airport, which can be seen below. Additionally, Birdman gifted the New Orleans rapper with an icy pendant.
With his newfound freedom, B.G. has also gotten a chance to catch up with Maino, The Game, Wack 100 and Bun B on FaceTime. The footage can be seen below.
On Sept. 5, Bun B went on Instagram and posted a picture of himself on FaceTime with B.G. and Birdman. Underneath the post, the legendary rapper stated that a Hot Boy Reunion was in the works.
"The call we been waiting for!" Bun B typed in the caption of the post below. "@birdman hit me up to show me @new_bghollyhood is a free man! This put a smile on my face! God is great! Hot Boys reunion coming soon!"
Bun B, B.G. and other members from Hot Boys collaborated on the 1997 track, "I'm Com'n."
B.G. has also been working on new music. On Wednesday (Sept. 6), the rapper went on Instagram and uploaded a snippet of his upcoming single. In the caption for the post, B.G. hinted at dropping a new record soon.
"The rebirth of the #ComeBackKid #RealN***a Season #OTW," B.G. typed in the caption of the post below. "The love and support is overwhelming [praying hands emoji].
Thank you for holding a real n***a down. #IAppreciateYOU [100 emoji]. I will not disappoint you #WorthTheWait [music note emoji]. #BGFREE #LivingLegend."
Additionally, he's been sharing dozens of messages from fans on Instagram and reposting them on his Instagram stories.
In 2009, B.G. pled guilty to being in possession of a firearm during a traffic stop in the New Orleans East area. After the cops pulled B.G. over, they discovered three firearms and learned that B.G.'s vehicle was stolen from a rental car parking lot. B.G.'s sentencing happened after he asked one of his two associates to falsely claim ownership of the weapon, which the rapper later confessed to.
The site Nola.com states that B.G. was not cooperating and was maintaining a "no-snitch" stance. The rapper was initially due to be released on April 17, 2024.
See the moves that B.G. has made since becoming a free man below.
C-Murder, Max B, B.G. and more.

Author: Natalee Gilbert
Source link