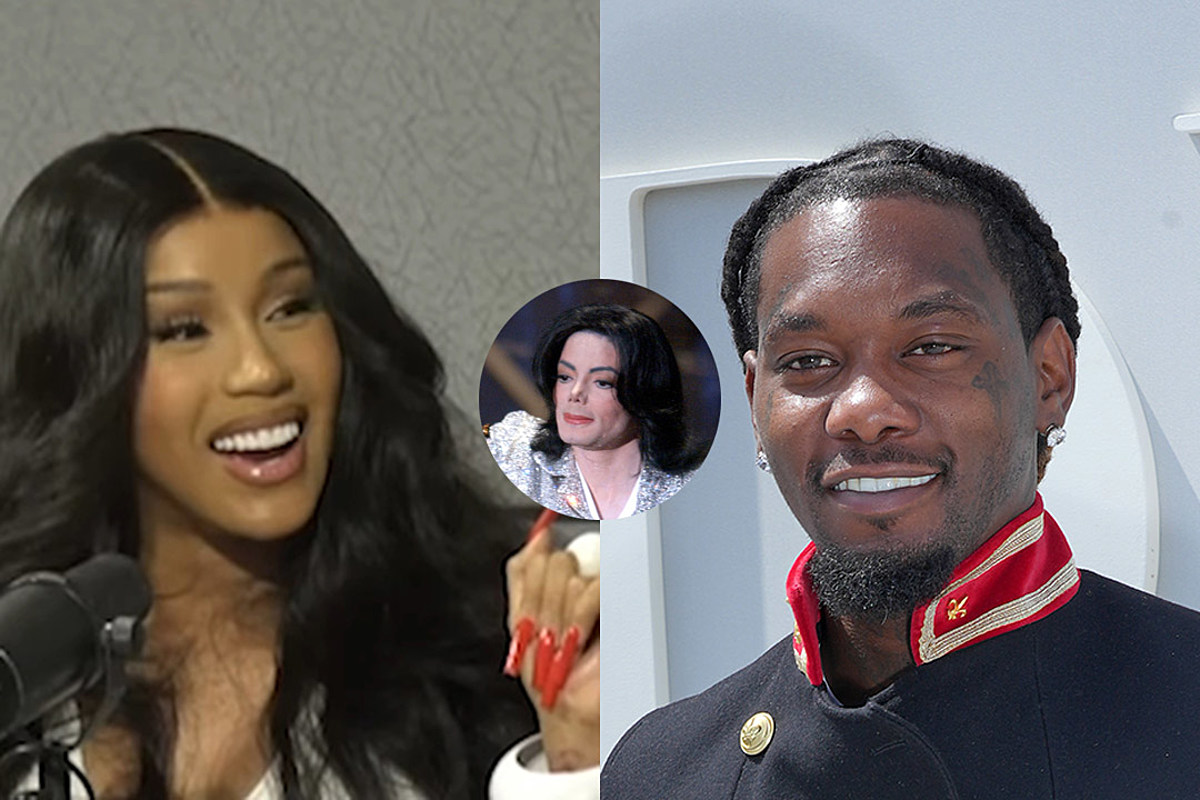 Cardi B is a bit turned off when it comes to bedroom activities with her husband Offset due to his Michael Jackson tattoo.
On Thursday (Sept. 7), Ebro Darden hit up Instagram and posted a video of an exclusive unreleased interview with Cardi B and Hot 97's Ebro In the Morning. On Sept. 8, the interview will premiere on YouTube.
In the video below, Cardi B alluded that she can't really have the adult fun she wants to with her husband, Offset, because of his Michael Jackson tattoo. The aforementioned ink is on Offset's belly.
"I really need you to see the Michael Jackson tattoo he got on his stomach," Cardi said to Ebro Darden and the show's cohosts Laura Stylez and Pete Rosenberg. "I don't even want to take it there."
Afterward, Cardi B decided to give them more details about the experience during the interview,
"Every single time that I, you know, like," Cardi B continued while making a biting gesture. "It just be looking at me."
Shortly after, Cardi B hilariously imitated how Offset's tattoo closely watches her.
Cardi B and Offset secretly tied the knot in September of 2017.
On Friday (Sept. 8), Cardi B will be dropping her new single, "Bongos" featuring Megan Thee Stallion. The two rappers previously collaborated on Cardi's 2020 single, "WAP."
Cardi hopped on Twitter on Sept. 4 and posted the artwork for her and Megan Thee Stallion's upcoming single.
Earlier today, the 30-year-old rhymer jumped on Instagram Live and revealed that the colorful yet risqué artwork contrasts with the song's underlying meaning.
"Let me tell you something, right," Cardi B said on IG Live. "So me and Megan, we tricked y'all. We tricked you muthaf**kas."
Cardi B continued: "These covers, we tricked you b***hes. You want to know how we tricked you? Because this is not the theme of the song."
Look at Cardi B explain why she can't do certain things with Offset because of his Michael Jackson tattoo below.
See Rappers With the Longest Gaps Between Albums
Is the music worth the wait?

Author: Natalee Gilbert
Source link