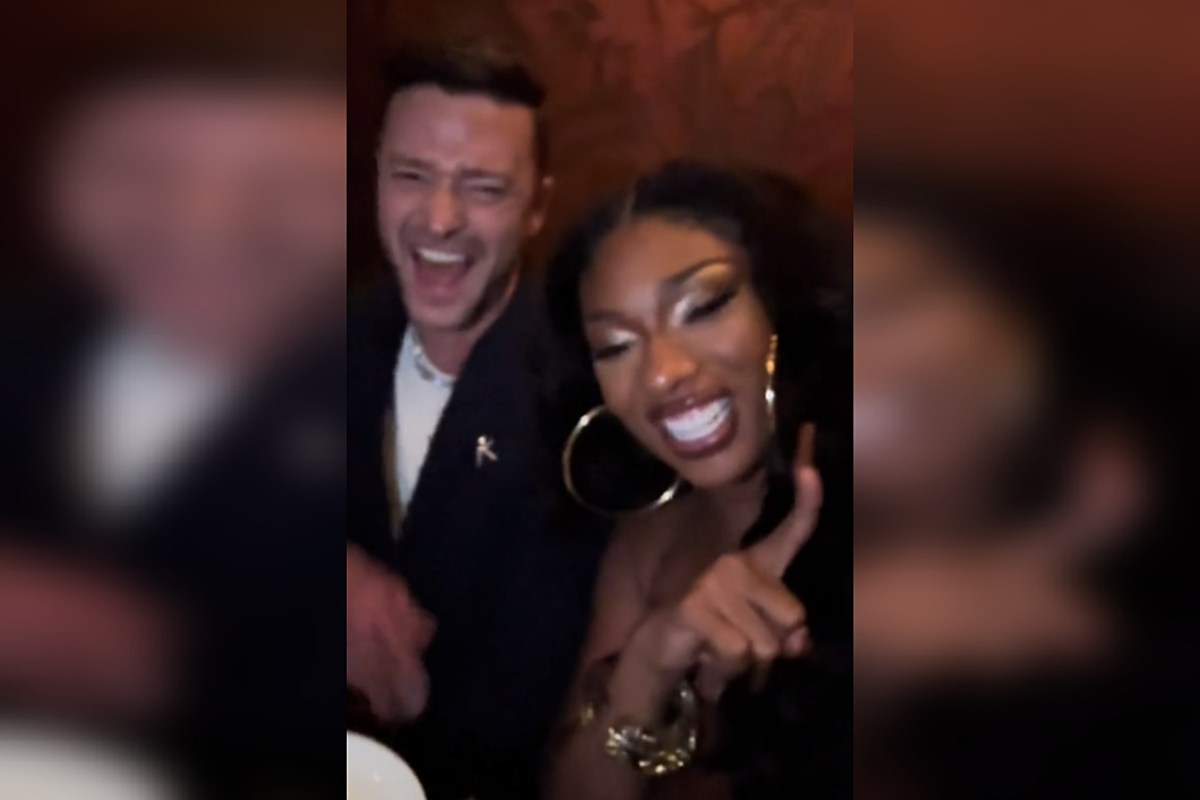 Megan Thee Stallion and Justin Timberlake were seen laughing it up together on video following rumors of a backstage dispute at the 2023 MTV Video Music Awards on Tuesday (Sept. 12) night.
Megan Thee Stallion posted a TikTok on her account on Wednesday (Sept. 14) night while at an afterparty following the conclusion of the 2023 MTV Music Video Awards. In the video, which can be viewed below, Justin Timberlake is seen sitting with Megan Thee Stallion engaging in some hearty laughs. The happy exchange is soundtracked by Do As Infinity's "Fukaimori," and while it can't be heard what Timberlake and Meg are saying to the camera, it's clear they are enjoying their time together. Megan added that she "talks" with her "hands," alluding to the rumored dispute between them.
"I just talk with my hands lol see ya next time @justintimberlake," Meg captioned the TikTok.
Meg then reshared the same video to her Instagram, adding in the caption, "@justintimberlake love ya."
A video posted on X, formerly known as Twitter, on Tuesday showed Megan Thee Stallion gearing up to take the stage at the 2023 MTV VMAs to perform her new single "Bongos" alongside Cardi B. The clip shows that while Meg's hair was getting some last-minute primping, Justin Timberlake briefly approached her and leaned in to say something. Megan Thee Stallion responded to Timberlake and pointed her finger emphatically at him before turning away and appearing angry.
The clip sparked rumors that Megan Thee Stallion and Justin Timberlake were at odds with each other, but a source later told Variety that it was all kosher between them, and said "zero fight" occurred.
"He said, 'It's so nice to meet you,' and she said 'No, no this don't count, this don't count. We gotta meet proper,'" the source said. "It was very cute."
Regardless, Megan Thee Stallion and Cardi B's "Bongos" performance ended up going off without a hitch.
Watch the TikTok of Megan Thee Stallion and Justin Timberlake hanging out below.
See All the Rappers on 2023 MTV Video Music Awards Red Carpet

Author: Mackenzie Cummings-Grady
Source link