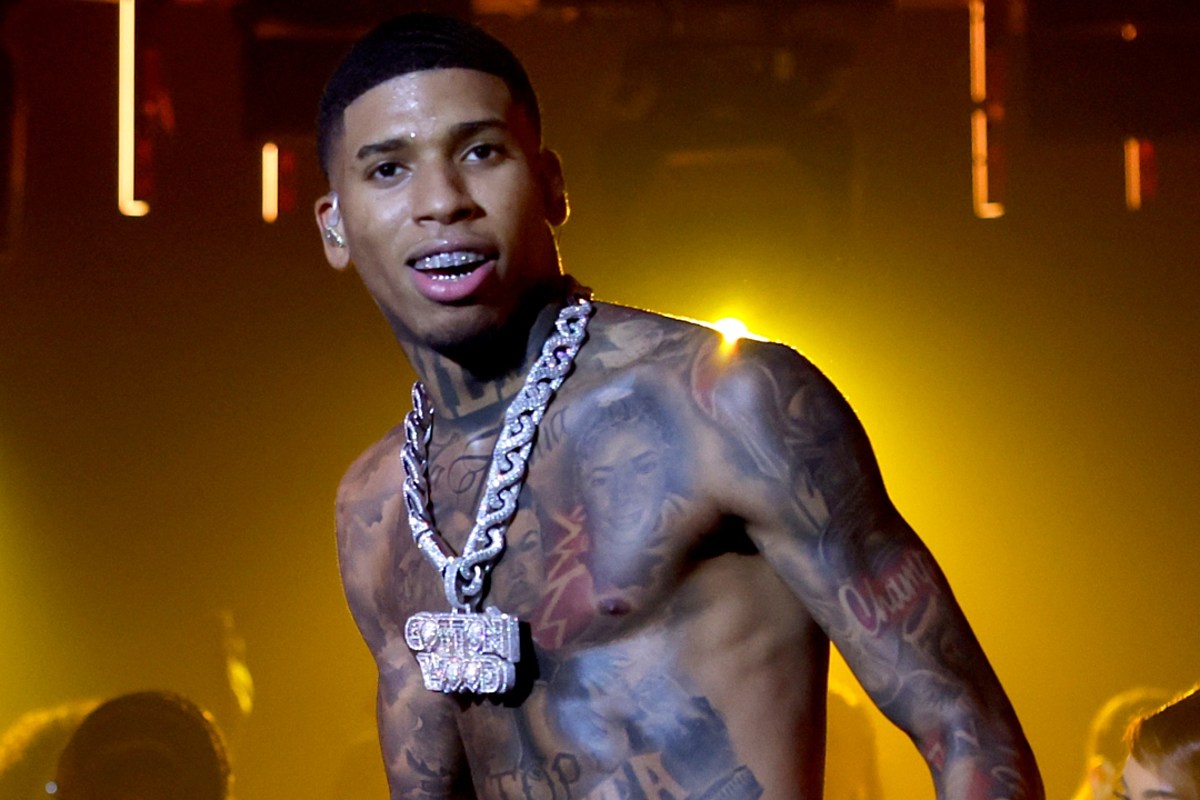 NLE Choppa has divided the internet with some unexpected dance moves he busted out during his 2023 MTV Video Music Awards pre-show performance.
NLE Choppa hit some serious dance moves during his energetic performance of "It's Getting Hot" at the 2023 MTV Video Music Awards pre-show on Tuesday night (Sept. 12). His fan base went on X, formerly known as Twitter, with mixed reactions as to how he did.
While NLE Choppa danced a lot during his performance of "It's Getting Hot"—which featured a cameo appearance from Nelly—it was Choppa's attempt at the Harlem Shake that really caught fans' attention. Some supporters said they didn't mind Choppa deciding to bust a move, but other fans were quick to clown the Memphis, Tenn. rapper for his poor choreography.
Unfortunately, most fans were quick to tease NLE Choppa's VMAs dance moves, with one fan writing on X, "NLE Choppa funny as hell for that little dance," along with three laughing emojis.
Another fan condemned Choppa's shimmy, claiming he "looks like one of those inflatable things outside of a car dealership."
"Nle Choppa or whatever his name is can't dance for s**t," someone else plainly wrote.
Other fans were more supportive. "That Was A Excellent performance tonight with Special Guest Nelly," one wrote.
Check out NLE Choppa's dance and fans' reactions to his performance of "Ain't Gonna Answer/It's Getting Hot" below.
See All the Rappers on 2023 MTV Video Music Awards Red Carpet

Author: Mackenzie Cummings-Grady
Source link