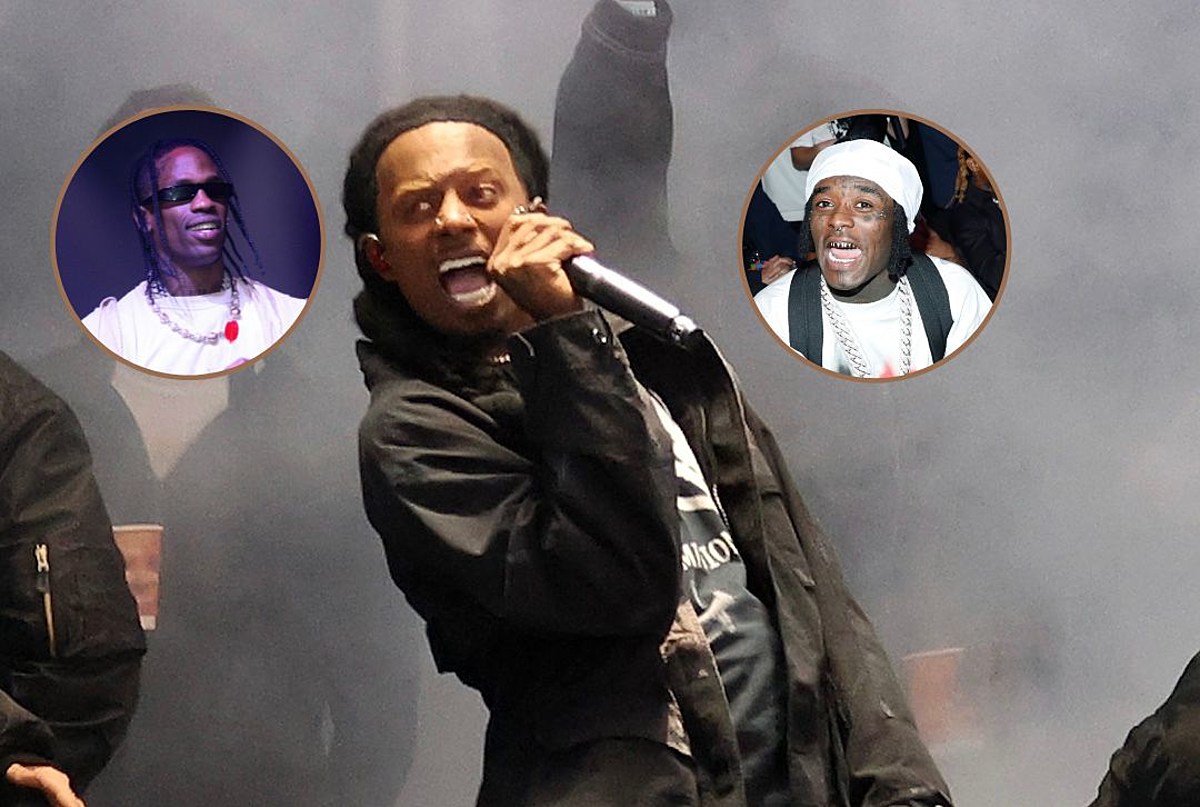 It looks like Playboi Carti is working on his new album. At his birthday party last night, the Atlanta rapper previewed new collaborative songs with Travis Scott and Lil Uzi Vert.
On Thursday (Sept. 14), several videos surfaced on social media featuring Playboi Carti playing new collaborative songs with Travis Scott and Lil Uzi Vert at his 27th birthday party on Wednesday (Sept. 13). In one clip, the "Popular" rapper is previewing a song where La Flame is spitting braggadocious lyrics about how he's flying in African girls who are from London and turning up with a purpose.
The second video features Uzi Vert rapping racy bars over a booming, bass-heavy beat. "Pull up in a Lambo with no license, Lil' Kim/Blowin' up your block like my name was Little Kim/I just f**ked a thot and I got that s**t on film," he raps on the track.
There's no word if Playboi Carti is dropping a new album this year or not. His last project, A Whole Lotta Red, dropped in December of 2020.
In early March, Lil Uzi Vert hinted at collaborating with Playboi via his Instagram Story. The Philadelphia rhymer shared a painting of a man with two children next to him. In the caption he wrote, "Me and my luv about 2 take over the world" along with Playboi Carti and Lil Uzi's usernames tagged with an upside down Latin cross emoji between them.
Which rapper has the iciest chain?

Author: Trent Fitzgerald
Source link