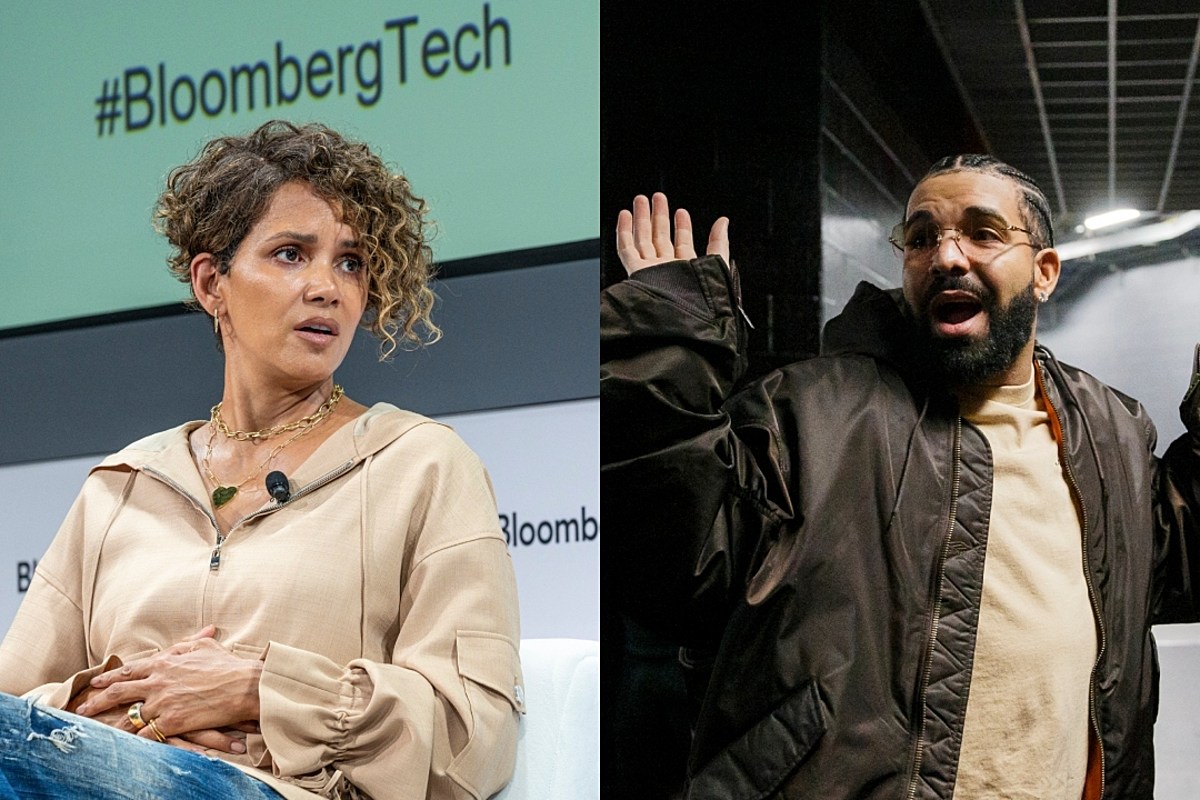 Halle Berry is not cool with Drake using her image on the promo cover of his latest single, "Slime You Out."
Hours after Drake dropped his single, "Slime You Out," featuring SZA, on Friday (Sept. 15), Halle Berry called out the OVO Sound honcho for using an image of her getting slimed during Nickelodeon's 25th Annual Kids' Choice Awards in 2012 for his song cover. In her Instagram post, she posted a simple photo that read: "Sometimes you have to be the bigger guy… Even if you're a woman!"
The Hollywood starlet then replied to a fan in the comment section of her IG post who asked her about Drake's cover art for "Slime You Out." She was not happy about it, stating, "[He] didn't get my permission. That's not cool I thought better of him!"
"Hence my post today," Berry added. "When people you admire disappoint you, you have to be the bigger person and move on."
For the record, Drake didn't use the Halle Berry slime image for the cover art of his "Slime You Out" single. Instead, he used his son Adonis's dog drawing for the official artwork.
Some fans brought this to Berry's attention, pointing out that she doesn't own the copyright to the original photo, so Drake doesn't need her permission to use it. Others agreed with Halle and felt that Drizzy disrespected the actress.
"Girl, bffr..i can see if it was a personal picture… this from a kids awards show… 2012.. i get the permission stuff bt anyone has access to this…. anyone could've did this. would it still be the same response?" asked one fan.
Another person commented, "@halleberry is an international treasure. That move ain't cool. Respect!"
Read Halle Berry's Instagram post to Drake and peep the original Halle Berry slime photo below.
See the Stories Behind These Throwback Photos of Jay-Z, Drake, Lil Wayne, Nas and More

Author: Trent Fitzgerald
Source link