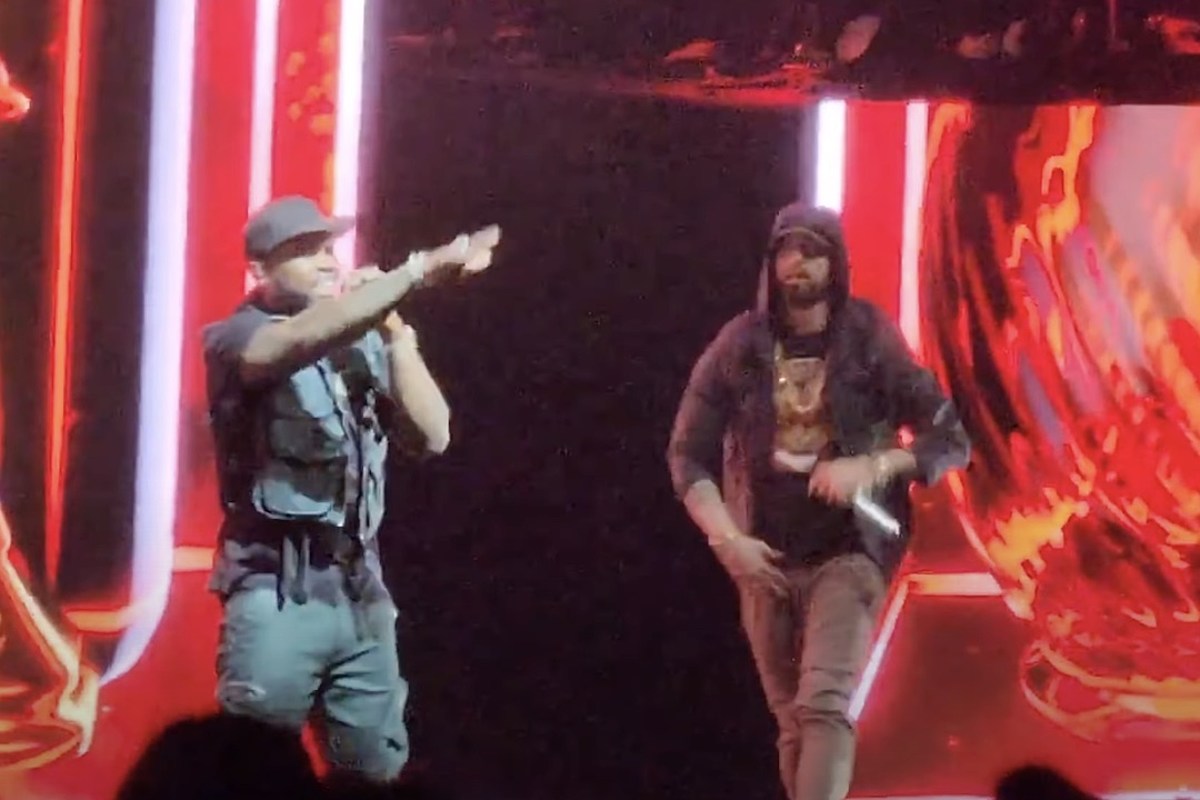 50 Cent surprised fans at his Final Lap Tour stop in the Detroit-area by bringing out Eminem to perform their song "Patiently Waiting."
On Sunday (Sept. 17), 50 Cent brought his The Final Lap Tour to the northwest-area of Detroit and surprised fans when he brought out hometown rapper Eminem. The dynamic duo performed their collaborative tracks "Patiently Waiting" from 50's 2003 debut album, Get Rich or Die Tryin' and "Crack the Bottle," which is from Em's 2009 Relapse project. You can watch their full performance below.
Aside from Em, Fif also brought out fellow Motor City rappers Kash Doll who performed "Ice Me Out," as well as Peezy who rapped "2 Million Up" and Icewear Vezzo.
After 50 Cent and Eminem rocked the Detroit/Michigan-area crowd with their performance, Slim Shady paused the show for a moment to salute 50 who he called his "best friend."
"Detroit, make some noise for one of the best friends that I've ever known, 50 Cent," he told the roaring crowd. "And also, make some noise for Hip Hop's 50th birthday, y'all … Detroit, I love y'all, man."
On Monday (Sept. 18), 50 Cent reciprocated that love back to Eminem on his Instagram account. In his IG post that featured a clip of Em honoring 50, which you can view below, the New York rhymer wrote in the caption, "[Looking Eyes emoji] Bro when I do anything with EM people just go crazy they know he really my boy. I love him till death!"
See Hip-Hop Lyrics That Didn't Age Well

Author: Trent Fitzgerald
Source link