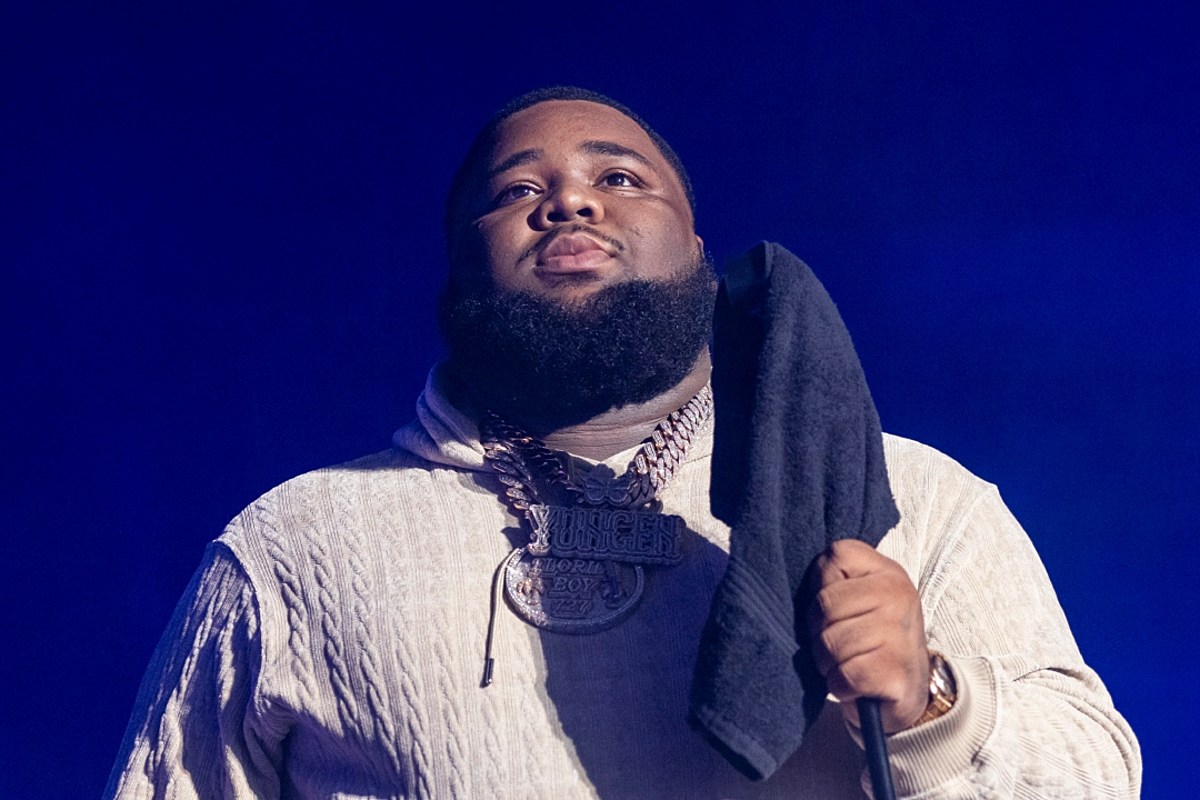 Rod Wave has responded to allegations that he's stealing music and hopped on social media to air his grievances.
On Tuesday (Nov. 21), Rod Wave hopped on X, formerly known as Twitter, to bite back at recent allegations that he's been stealing music. While he never mentions any names, Boosie Badazz had recently demanded compensation from the Nostalgia rapper for using lyrics from Boosie's 2010 track, "Long Journey" featuring Webbie. Another eagle-eyed Twitter fan also noted a striking similarity between Rod Wave's lyrics in "2019" to Jay-Z's "Song Cry," adding Rod didn't even credit Hov as a songwriter. Other critics then came out and noted similarities between Rod's bars with those of Drake and even 2Pac.
"Jus cuz youn know bout da original song mean I stole it?" Rod wrote on X. "U dumb b***h."
He went on to write, "I ain't never stole s**t 5 platinum albums find u a hobby f**k n***a…U b****es don't even fwm speaking on me mind yo bidness b***h…Lol n***as don't say my name till it's negative I been running circles round dis s**t Les talk bout dat."
Rod's tweets come after Boosie BadAzz hopped on Instagram Live to preview a new track on Tuesday. While the new song doesn't address Rod Wave's name specifically, the timing is noteworthy considering the brief spat the two rappers engaged in online over sampling issues.
"For years I let you n***as slide, hoping that I get that phone call like n***a you can't get 25%, but I never got it/Not keeping it real so let's keep it real," Boosie spits in part below. "I raised everybody/Everybody out here said I'm wrong, this how I feel about it/F**k everybody/That's how I feel when I be showing love to everybody."
Boosie had previously called out Rod Wave by name when he learned of the latter's sampling, but said he was flattered and that Rod was not the only one.
"Rod Wave ain't the only one," Boosie BadAzz said on Instagram Live. "Y'all better do y'all research. I done got paperwork on the way. Lot of people. It ain't just Rod Wave."
He added: "I love when they do that s**t. The be giving my flowers. I be liking that s**t when I hear it. It's just, you gotta compensate me too. It's a business."
Boosie continued his rant on X, formerly known as Twitter.
"HOW IS IT FOUL?," Boosie tweeted in all caps. "ITS BUIZNESS N YOU KNOW THAT .YOU AINT GO DO THAT TO NO OTHER MAJOR LABEL WITHOUT COMPENSATING THEM WITH THEY SPLITS!! WHY DO IT TO A N***A YOU LOOKED UP TOO."
Rod responded and offered to "pull up" to Boosie to give him proper compensation, but Boosie never answered him.
See Rod Wave's tweets in response to accusations of him stealing music below.
See the Stories of How Rappers Got Their Artist Names

Author: Mackenzie Cummings-Grady
Source link