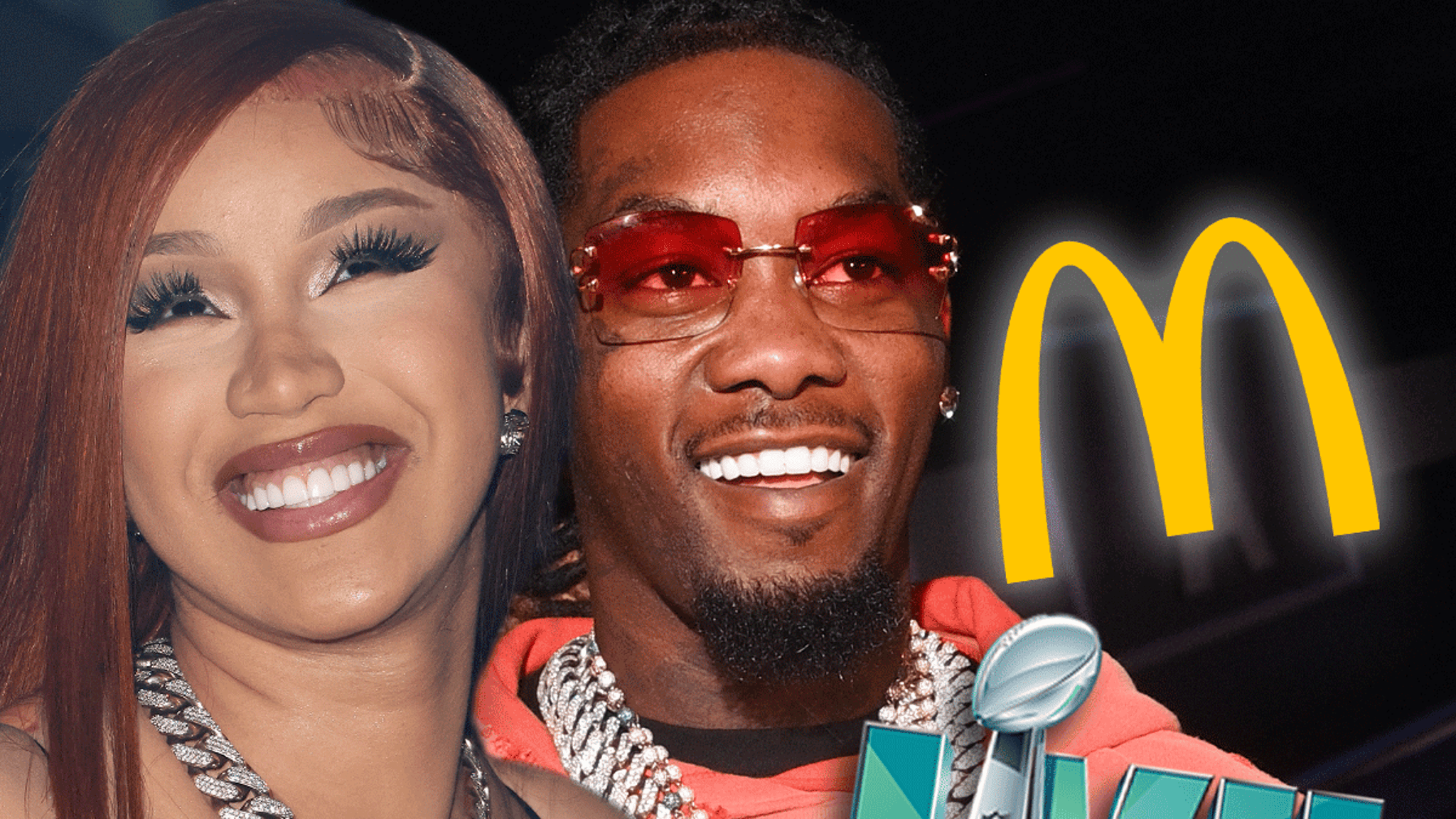 Cardi B and Offset are taking the Super Bowl by storm with some lovey dovey burgers and fries, because they've teamed up with the golden arches for a major ad … and it's all about love.
Sources tell TMZ the couple shot a commercial for McDonald's right around Christmas time … which was filmed with a small crew — even though we're told the scale of the ad is going to be huge, and it's expected to make a splash on game day.
Cardi and Offset shot it solo — so, no kids in this — and our sources tell us it's Valentine's Day themed. Unclear what exactly is going to be depicted, but we imagine it'll be lovey-dovey … which CB and Offset already are on their own.
Obviously, this is going to air on Feb. 12 — the day of SB LVII — just a couple days before V-Day.
As for why these two decided to shoot during the Christmas holiday … we're told everyone felt it'd be the best day to get some work done, seeing how everyone (celebs included) usually take it easy. It also gave them a good window to get some work done without distractions.
This is Cardi's second go-around when it comes to Super Bowl ads — she famously did one for Pepsi a few years ago … and now, she's been tapped by another giant corporation.
The Super Bowl also holds a special place in Offset and Cardi's hearts, generally, since it's where they went public as a pair. Remember, we first saw Offset with Cardi during the SB in Houston in 2017 … an early sign that they were a thing.